H1st Vision
A human-centered mobility experience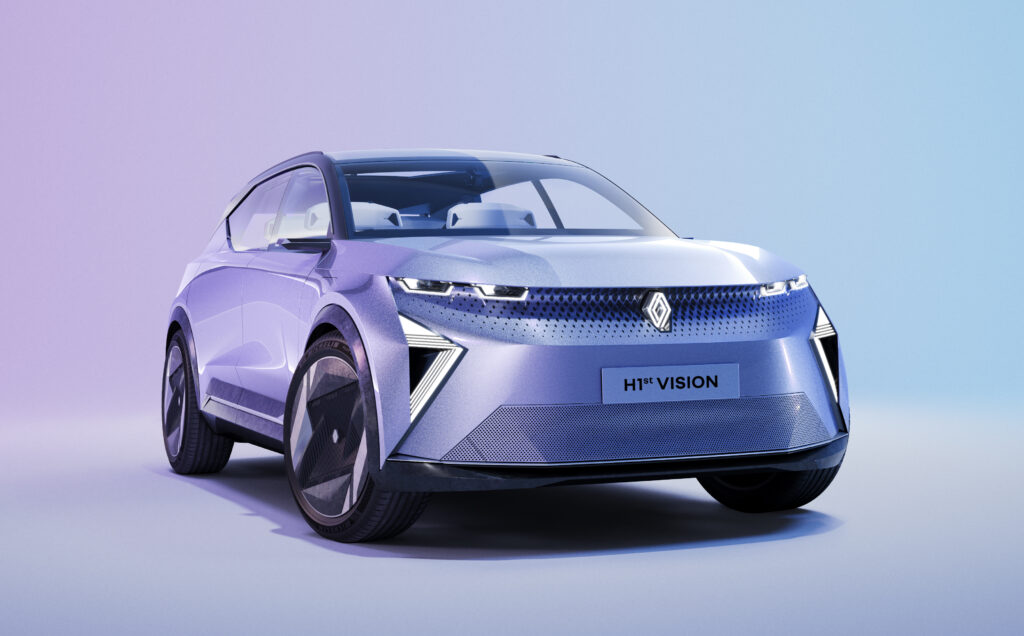 H1st Vision is more than a concept car
It is a concept for mobility encapsulated in a vehicle and its virtual twin. It contains 20 concrete, operational breakthroughs, along with a twin in a digital universe to model, visualise and simulate the various use cases that may come up in the real world. In this virtual world, in other words, you can imagine the experience of mobility in the future by interlinking various mobility systems that function independently today.
H1st Vision is packed with the expertise that Software République's members have pooled, and the result of a team effort by 100 people from prominent players in a variety of universes and diverse industries.
unique mobility experience
Mobility
The H1st Vision concept car aims to simplify everyday mobility, especially that of electric vehicles. On-board technologies can remotely locate, reserve and pay for a parking or recharging space.
Car Health NFT Certificate
The Car Health NFT Certificate guarantees the authenticity of car health and history
Access
The H1st Vision concept car promises quick and easy use of all vehicle access functions without the need for any equipment! No smartphone in hand, no card or key in the pocket, just maximum security and a simple, fluid experience.
Sound
The H1st Vision concept car is a veritable cocoon of sound. The on-board microphone and audio system ensure perfect localization of sound transmission and reception.
Health
Technology as a guardian angel. Health and safety are a priority for everyone. Through its innovations, the H1st Vision concept car aims to make mobility safer for its occupants and for all road users.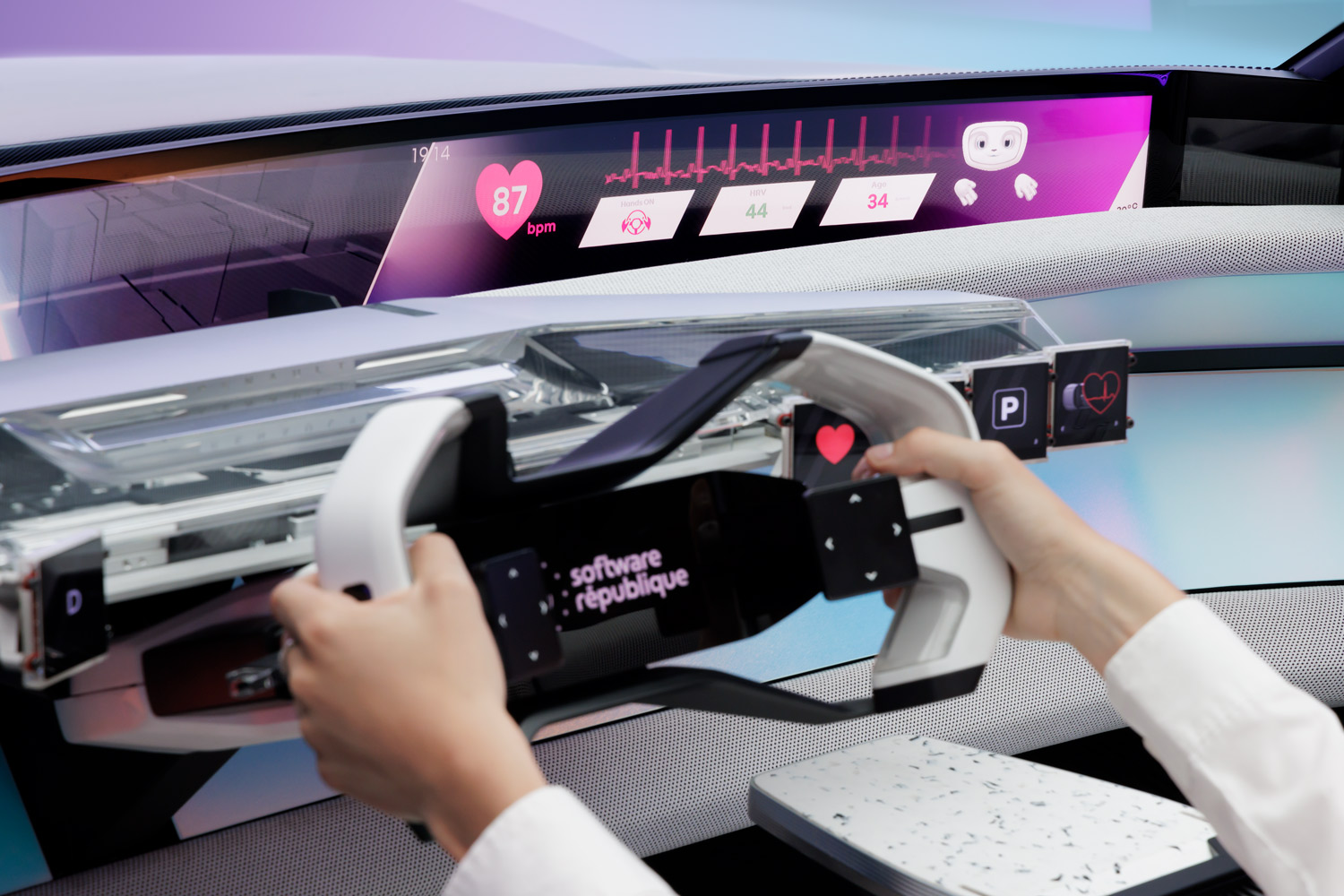 Silicon carbide
Silicon carbide power components are used in the critical power systems found in electric vehicles, such as traction inverters, on-board chargers and DC/DC conversion stages. This offers a number of advantages, such as improved range, lighter vehicles, more efficient recharging stations and longer battery life.
V2G
The H1st Vision concept car has built-in two-way charging technology V2G (Vehicle-to-Grid) so you can even use your car to power your home during consumption spikes. This smart energy management system liaises with its ecosystem and helps to manage costs during consumption spikes and to optimise use of renewable energies. Electric vehicles, in other words, double up as solutions to decarbonise the power grid.
Cybersecurity
Cybersecurity is not an option for a connected and secure mobility. Software République developped a unique solution to detect, analyse and respond rapidly to attempted cyberattacks. This comprehensive solution shortens the time required to respond to cyberthreats: it detects the type of attack up to eight times faster, to anticipate and prevent risks more effectively, all this while meeting the most stringent applicable standards and regulations.
These videos are for illustration purposes only, based on a mobility concept rendered in 3D real time or simulated environments. These are intended to represent potential use cases based around innovations belonging to the Software Republique and their partners